Forever-Fresh Flower Crown
By Marisa Pawelko
Category: Accessories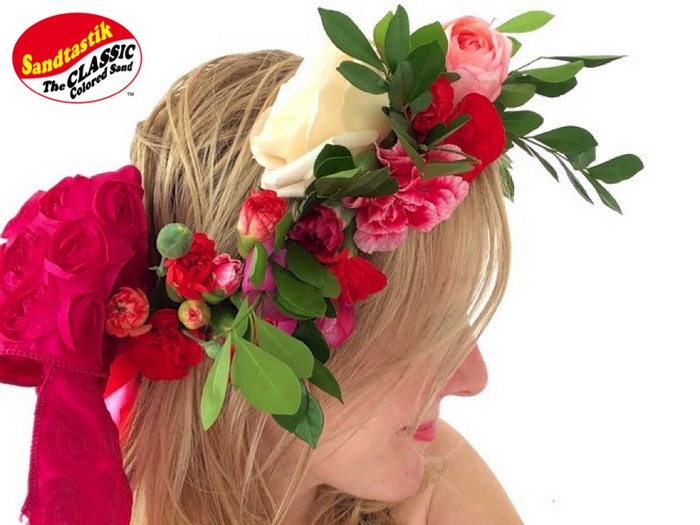 Summary:
Flower crowns are quickly becoming a hot accessory all throughout the year! And they can be customized to suit the different seasons! With Sandtastik's Flower Drying Art Silica Gel, you can create beautiful flower crowns that stay forever fresh, so you can reuse them year after year! Flower Drying Art Silica Gel preserves flowers in their full blooming glory rather than traditional air-drying which can leave flowers looking withered and flat.
What's Needed:
Airtight Container (Microwave safe if using microwave method)

Fresh Flowers

Wire

Floral Tape

Ribbon

Microwave Safe Cup of Water (if using microwave method)

Microwave Oven (optional)
Gather up your supplies and get ready to begin creating your forever-fresh crown! For this design we incorporated multicolor roses, carnations and greenery.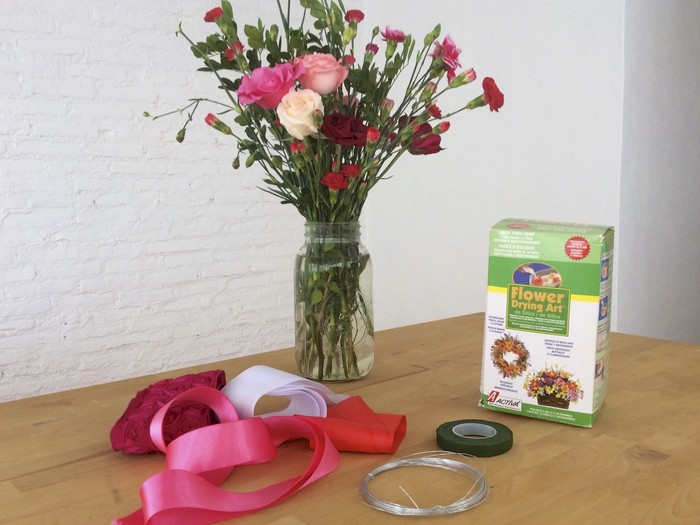 Fill the bowl up to the 1.5" mark with Flower Drying Art Silica Gel.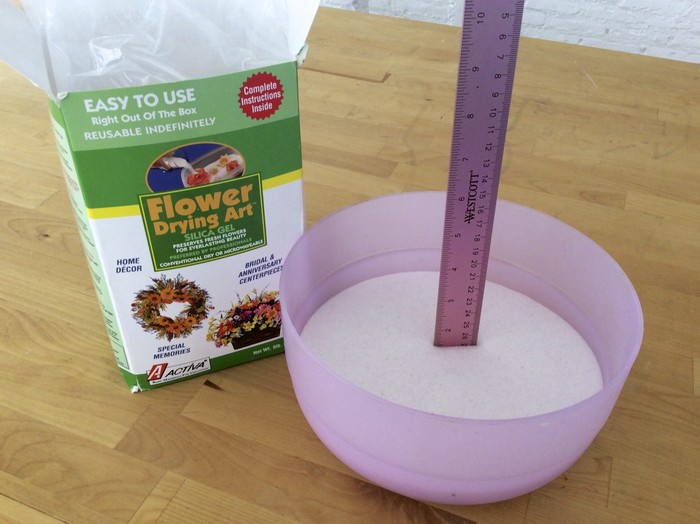 Trim the flower stems to approximately one inch.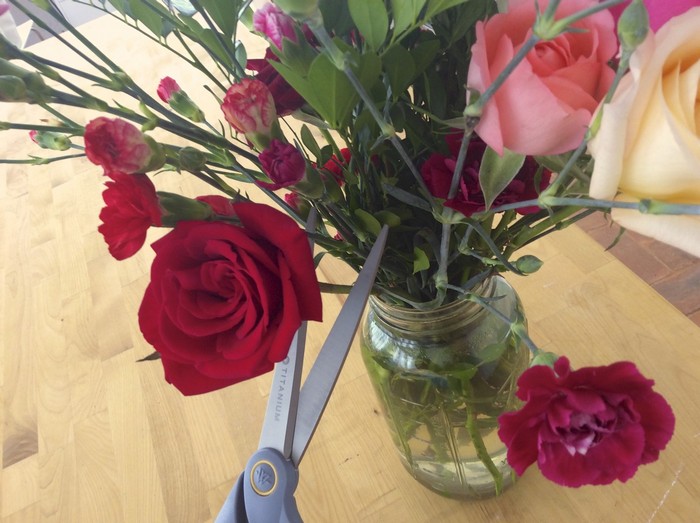 Place the flowers in the bowl as shown making sure to leave a little space between each flower.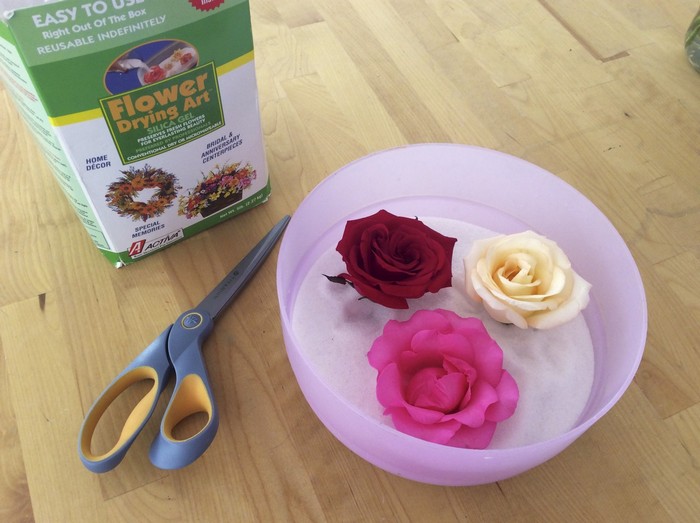 Completely cover the flowers with more Flower Drying Art Silica Gel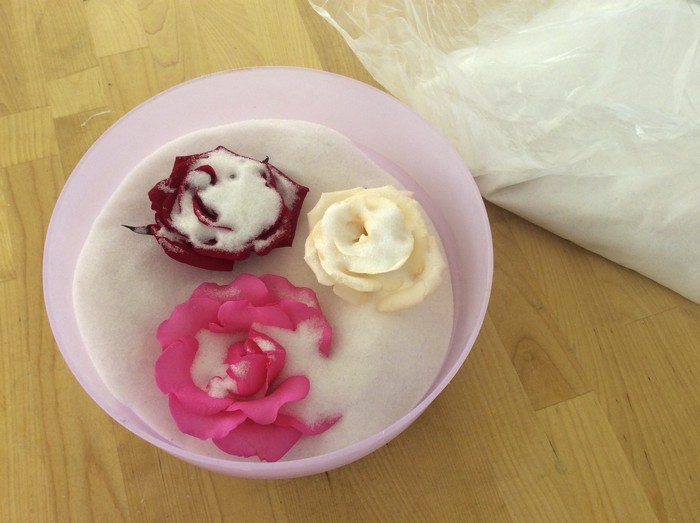 Then continue pouring gently until the flowers are completely covered.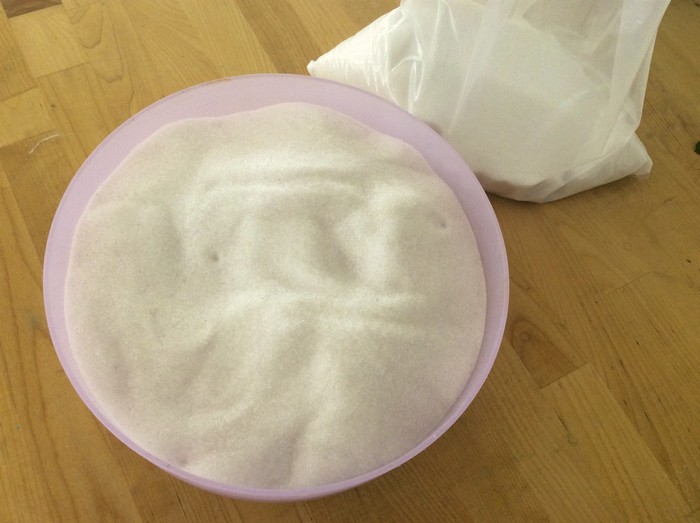 Now you are ready to begin the preservation process. You can use the quick microwave method as we did here, or you can simply seal the airtight container and set your flowers aside to preserve on their own. If using the microwave technique, be sure to place a cup of water in the microwave along with the bowl.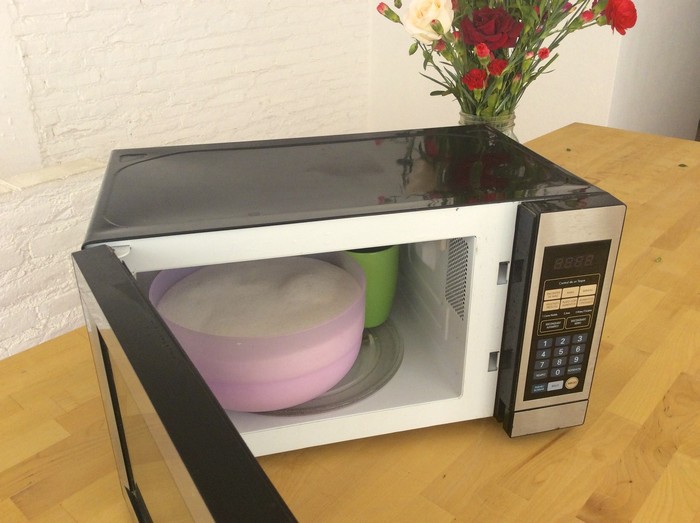 Both methods work great and are clearly illustrated on side of the package.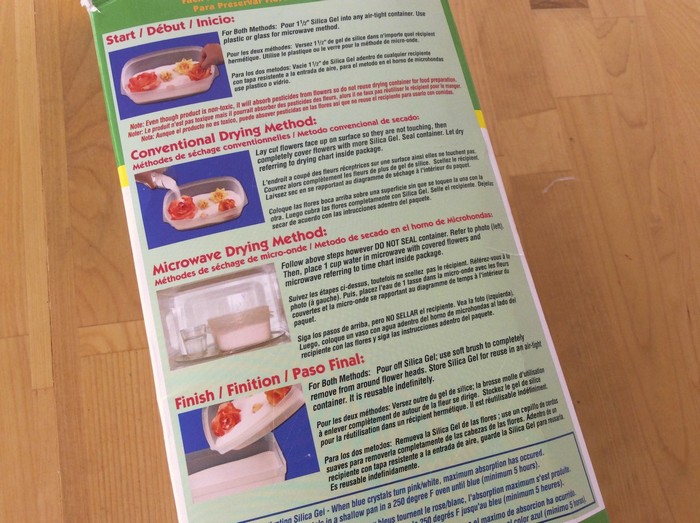 The included preservation guide has a timetable outlining the microwave minutes needed by flower type.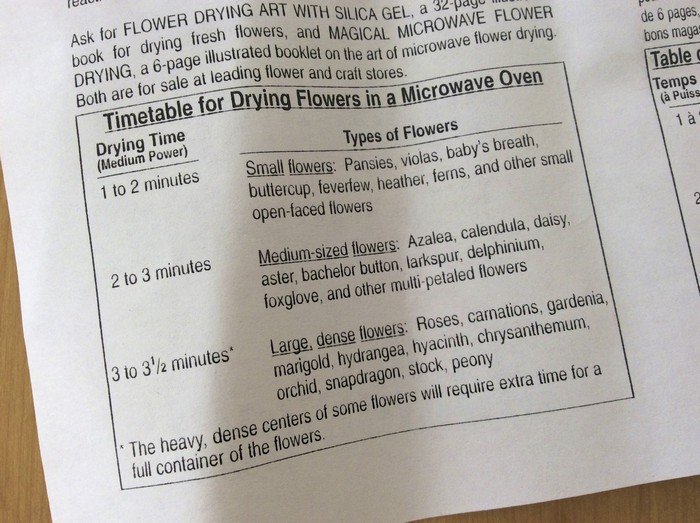 It also includes information for the conventional method, which details the number of days needed for preserving each flower type.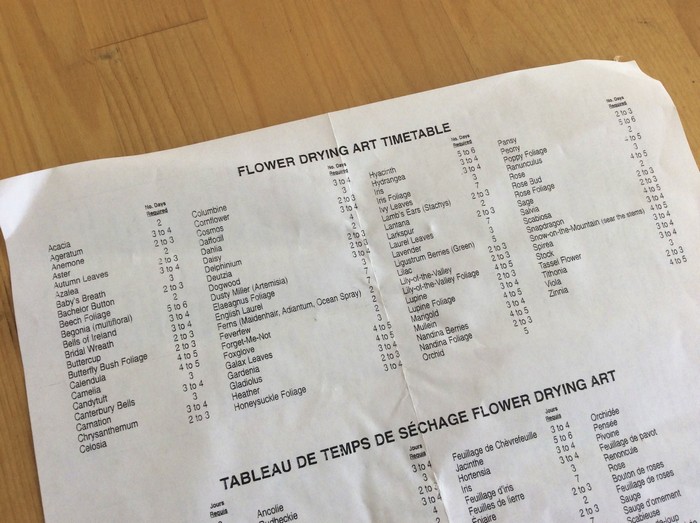 Preserve all your flowers with Flower Drying Art Silica Gel using either the microwave or conventional technique. Then you are ready to begin assembling the crown! Measure your head circumference and fashion a long piece of wire into a hoop to fit your head.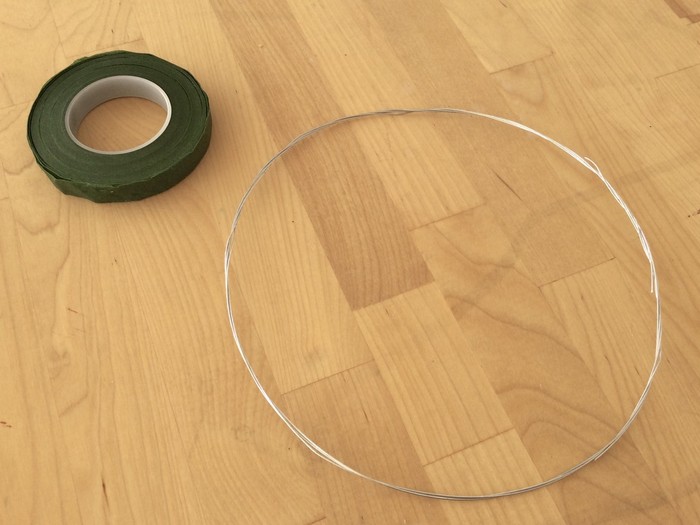 Begin wrapping the hoop with green floral tape.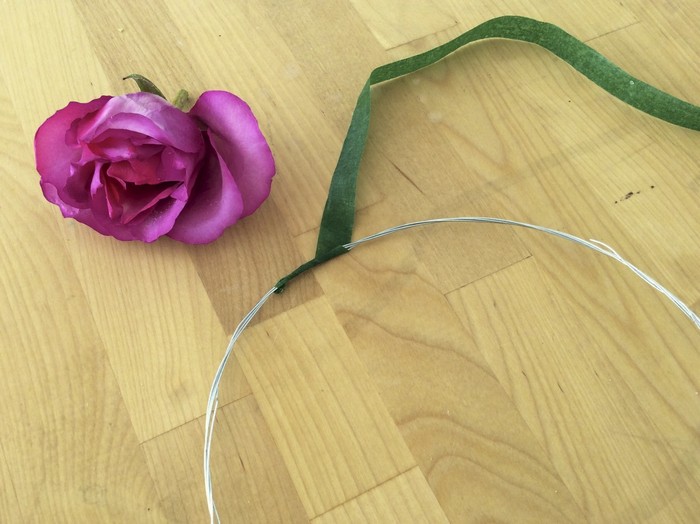 As you are wrapping, position flowers onto the hoop and secure with the floral tape.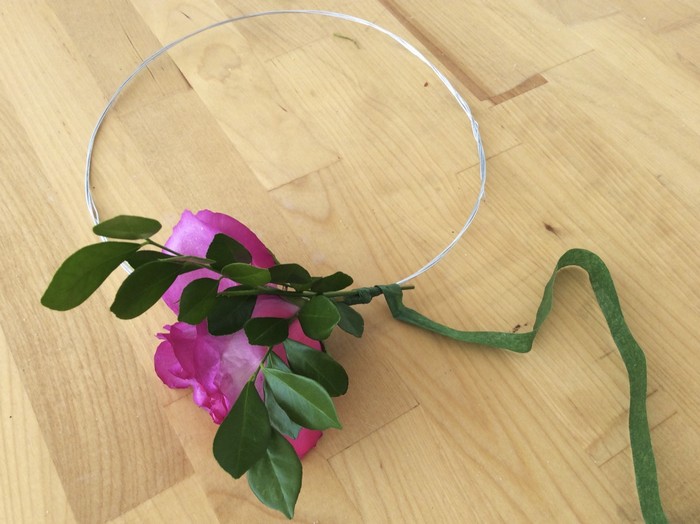 Continue this process as you overlap and add more flowers.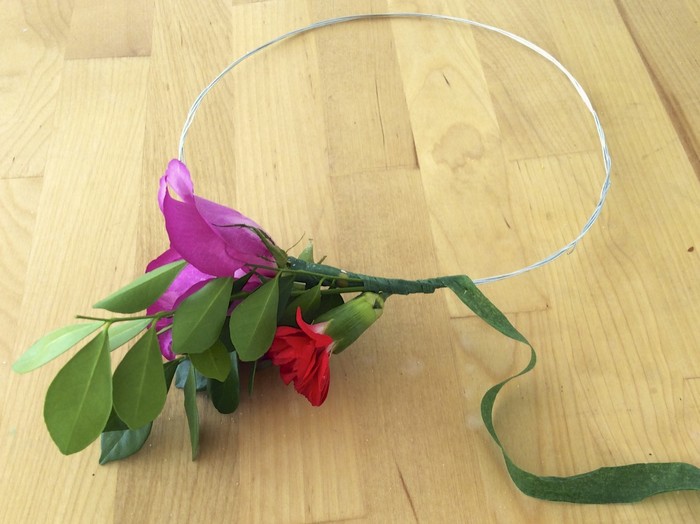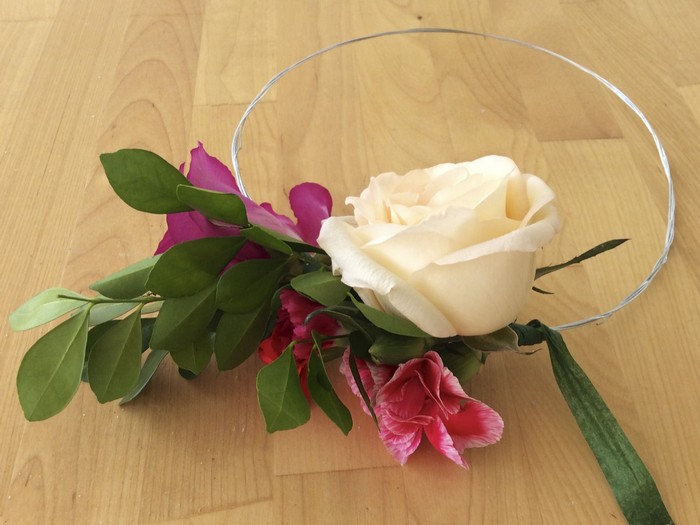 When you get all the way around, wind the floral tape around the remaining portion of the crown.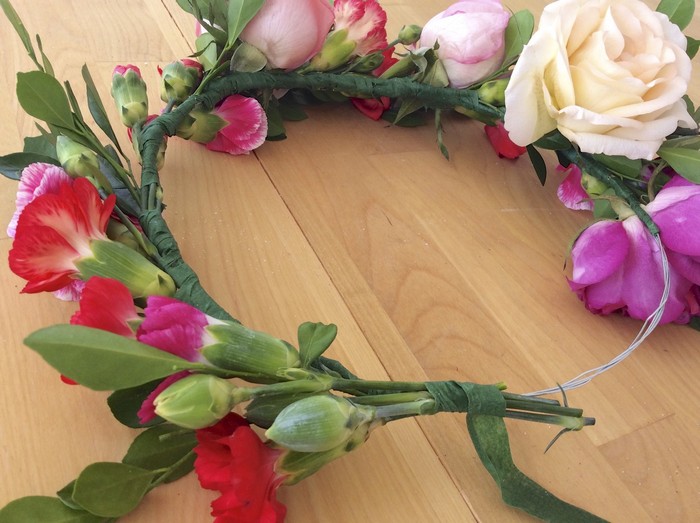 Then you are ready to create a coordinating bow for the back of your crown with decorative ribbon.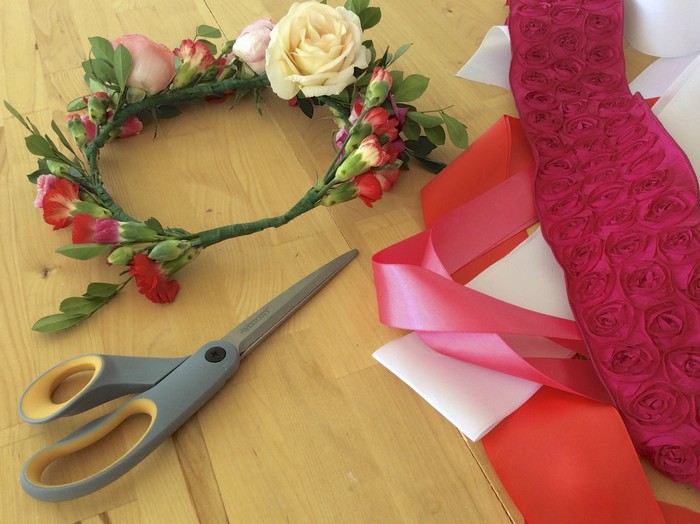 Connect the bow to the crown with a small piece of wire. Now your forever fresh flower crown is complete!The Flower Drying Art Silica Gel is reuseable indefinitely, so you can go on to create countless more beautiful forever fresh flower crowns!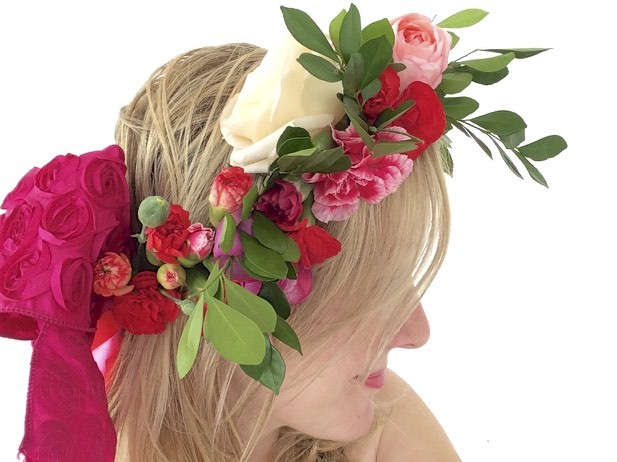 - ABOUT THE ARTIST -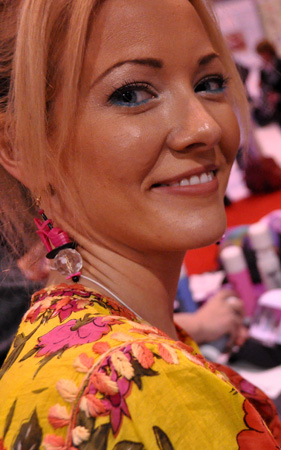 Meet celebrity crafter Marisa Pawelko, winner of the Craft & Hobby Association Indie Craft Contest and the host of "America's Next Top Crafter™". Armed with a formal education in furniture design, Marisa used her talents to design products for the gift, toy, fashion and accessories markets before turning her focus to the craft industry. In 2005, sparked with an idea to create a recycled baby memento-keeper out of one of her son's baby food jars, she founded Modern Surrealist LLC, which quickly developed an international following. Marisa enjoys inspiring crafters on her blog with thrifty project ideas for "upcycling" ordinary objects, into extraordinary custom creations! Her work has been featured by PBS, HGTV, Illinois State Museum and in countless exhibitions and high end boutiques around the world. Modern Surrealist LLC has been providing customers around the globe with individualized and fantastical gifts, crafts and accessories since 2004. Featuring eclectic themes that celebrate your individuality with humor and heart!