Desktop Succulent Garden
By Marisa Pawelko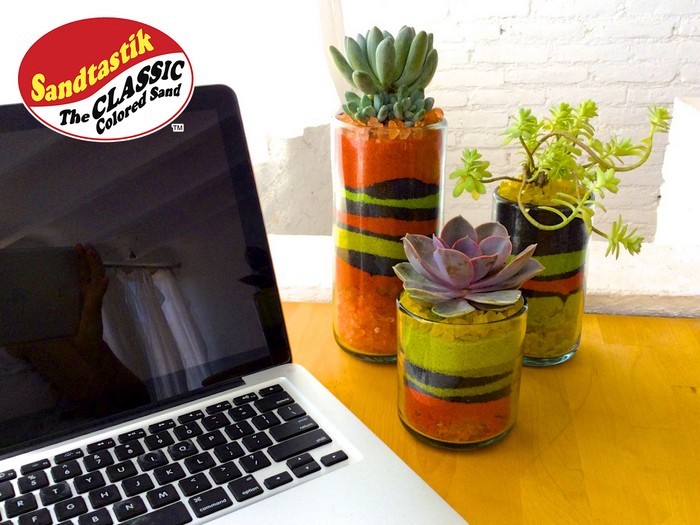 Summary:
Brighten up your office space with this festive desktop succulent garden! Sandtastik's wide assortment of Colored-ICE and Floral Sand allow you to customize the colors to suit your décor! Succulents like sun but do not require a lot of water, making them the ideal plant to liven up your space at home or at work!
What's Needed:
Clear Glass Containers

Succulent Plants or Cacti
Gather up your supplies as shown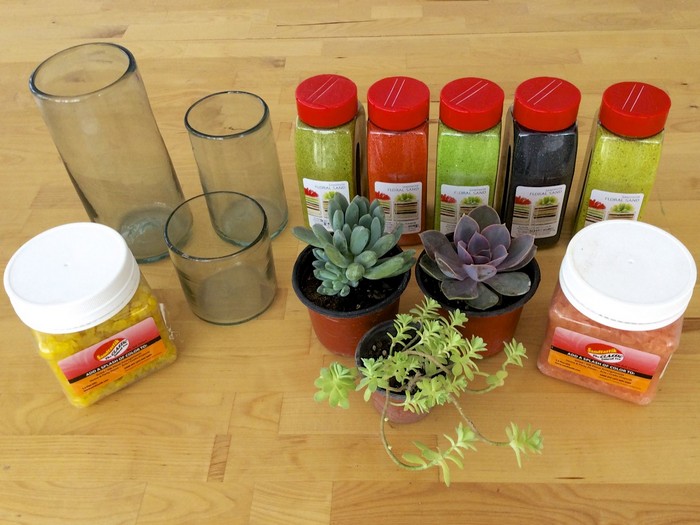 Place a layer of Colored-ICE at the bottom of your container. This layer will enhance drainage and breathability for your plants.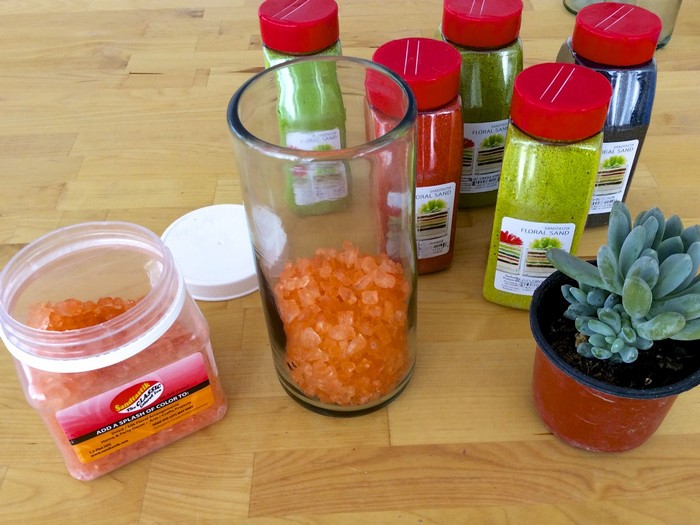 Next begin layering sand in the colors of your choice.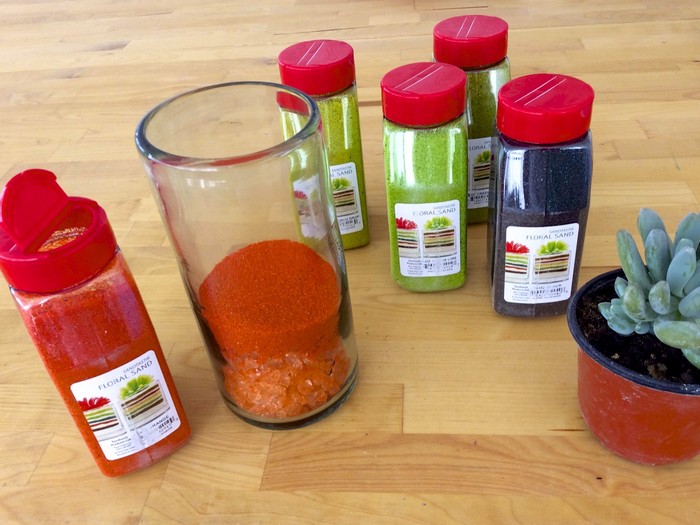 Get creative by making thick layers, thin layers, wavy layers and straight layers! There's not wrong way to do it!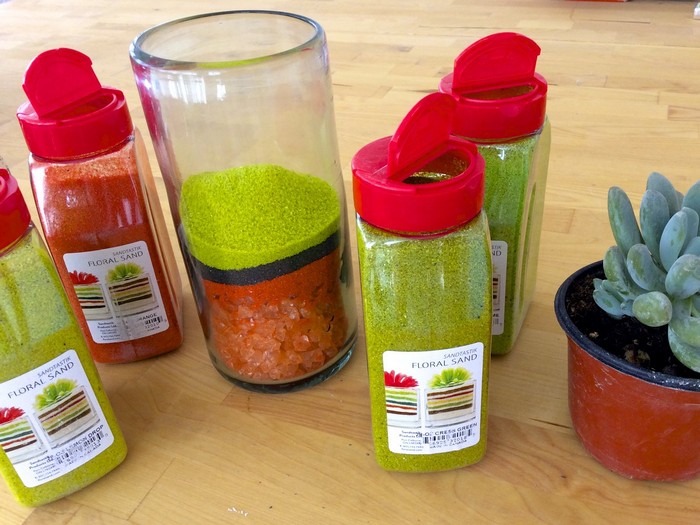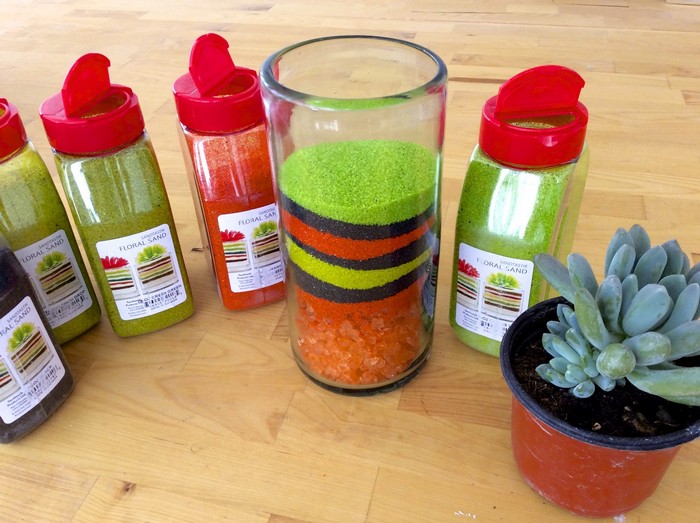 When your container is about 1/3 of the way full, place the succulent plant in the center with a little of its original soil attached to the roots.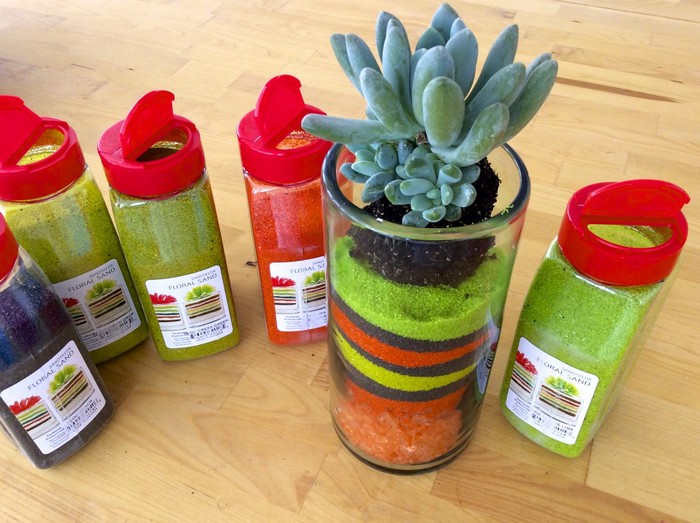 Then fill the surrounding area with more Floral Sand. For tight spaces, use a piece of paper to guide the Floral Sand into the openings.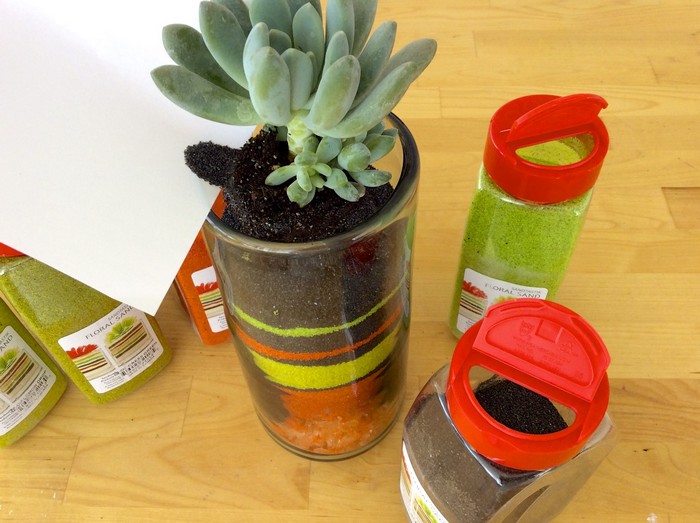 Continue to layer the Floral Sand in the area surrounding the plants roots.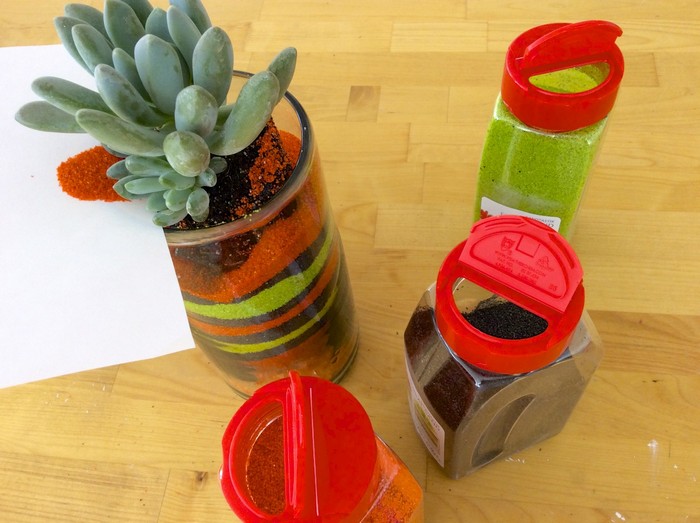 When the container is almost full, sprinkle Colored-ICE around the base of the plant to cover up any of the remaining soil.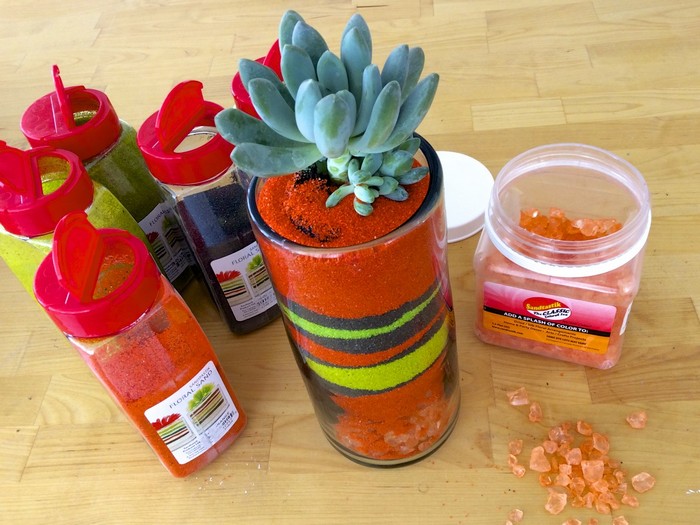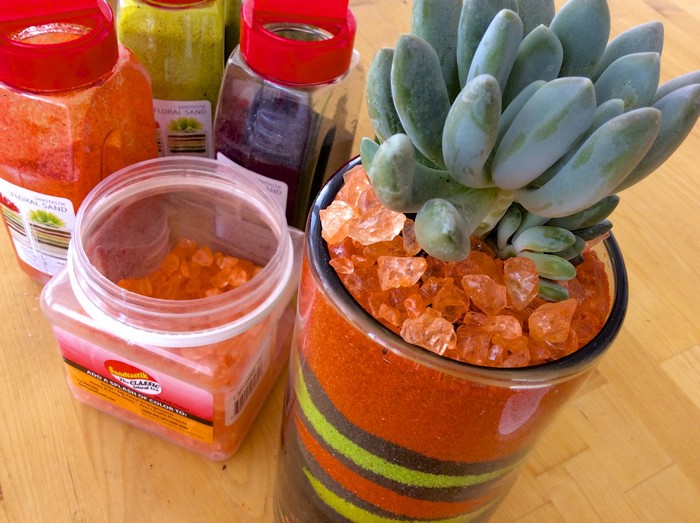 Repeat this process with the rest of the containers and feel free to mix up the colors and make each one unique.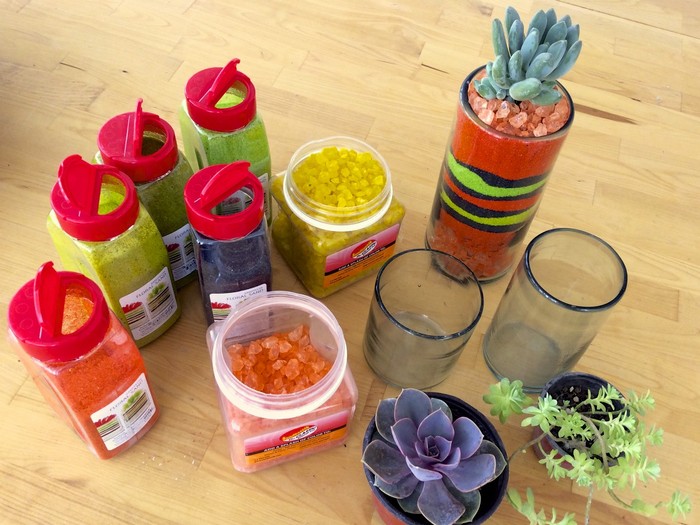 Once you've completed planting select a nice sunny spot in your office to display your desktop succulent garden, and remember to water occasionally.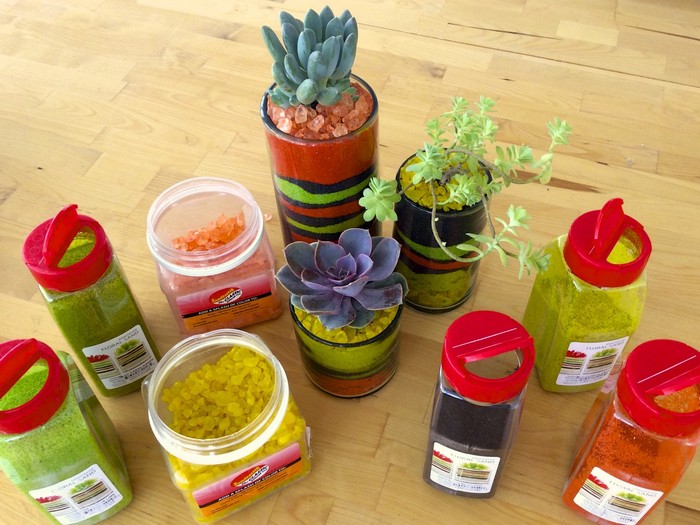 - ABOUT THE ARTIST -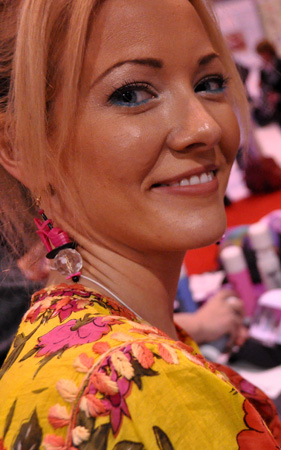 Meet celebrity crafter Marisa Pawelko, winner of the Craft & Hobby Association Indie Craft Contest and the host of "America's Next Top Crafter™". Armed with a formal education in furniture design, Marisa used her talents to design products for the gift, toy, fashion and accessories markets before turning her focus to the craft industry. In 2005, sparked with an idea to create a recycled baby memento-keeper out of one of her son's baby food jars, she founded Modern Surrealist LLC, which quickly developed an international following. Marisa enjoys inspiring crafters on her blog with thrifty project ideas for "upcycling" ordinary objects, into extraordinary custom creations! Her work has been featured by PBS, HGTV, Illinois State Museum and in countless exhibitions and high end boutiques around the world. Modern Surrealist LLC has been providing customers around the globe with individualized and fantastical gifts, crafts and accessories since 2004. Featuring eclectic themes that celebrate your individuality with humor and heart!